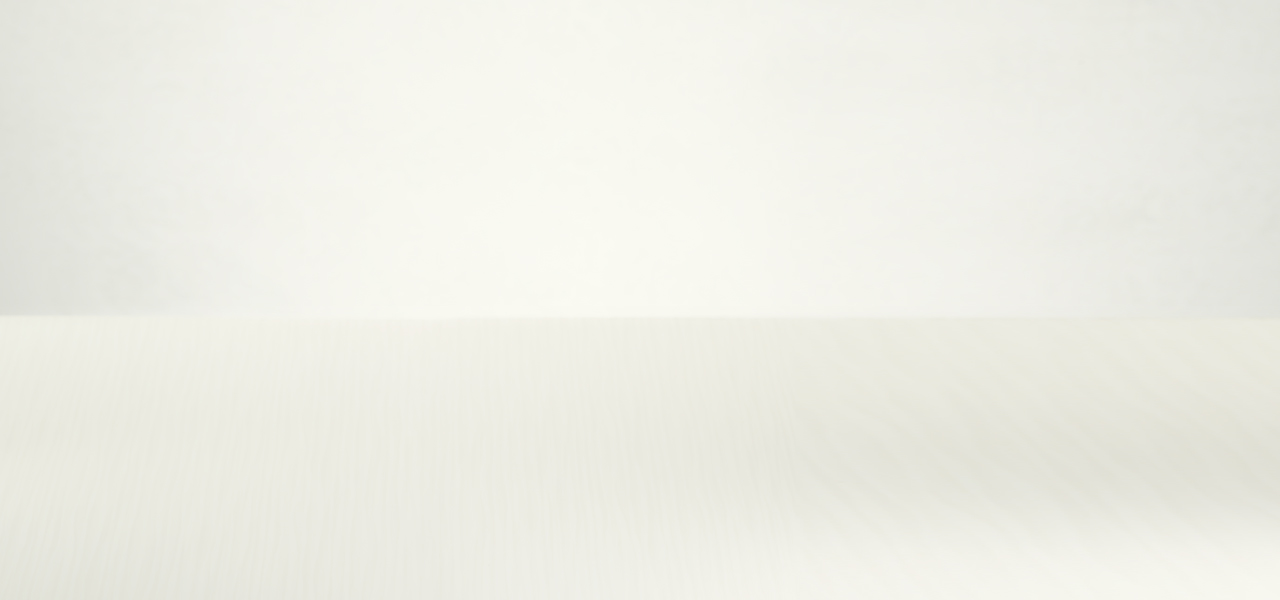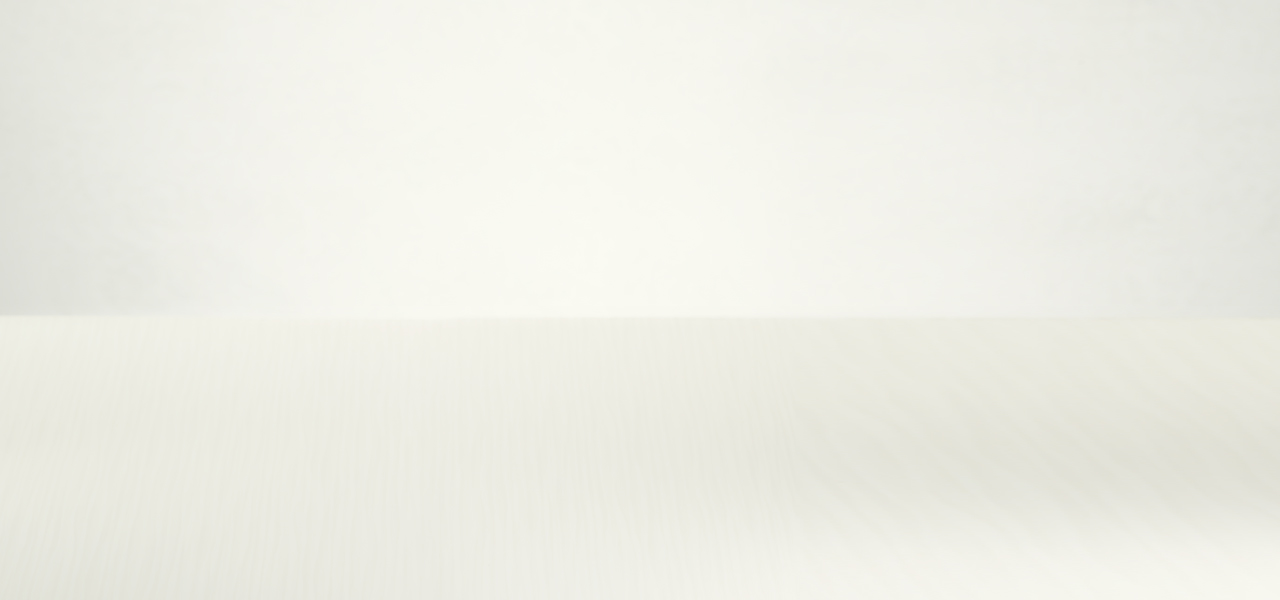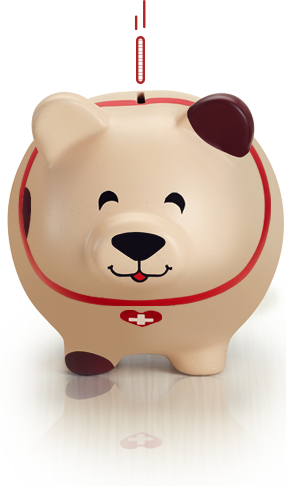 SAME HEARTWORM
PROTECTION1 
FOR DOGS
AT A LOWER PRICE3
FOR OWNERS.

PROVEN PET PROTECTION
Save on heartworm protection and internal parasite control without sacrificing value.

Contains Ivermectin/Pyrantel, proven active ingredient for heartworm protection

Prevents heartworm disease, treats and controls roundworms and hookworms2

Easy-to-give, beef-flavored, chewable2

20% lower price3
---
SAVE ON PROVEN
HEARTWORM PROTECTION
Tri-Heart® Plus uses the same molecule as the leading competitor, making it just as effective at preventing heartworm disease and treating and controlling roundworms and hookworms.
Consistent heartworm medication keeps your dog protected
Costs 20% less than Heartgard®, making it affordable year-round3
Preventing heartworm costs 15x less than treating an infected dog4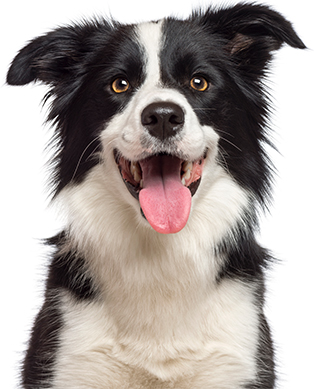 ---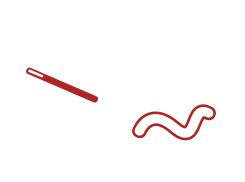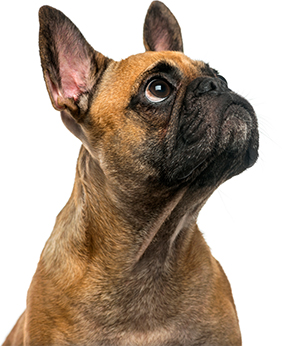 KILL LARVAE FROM THE START
Heartworm disease starts with a mosquito bite infecting your dog with worms that live and reproduce in the heart and pulmonary arteries. Keep your dog safe and stop the dreaded infection cycle with Tri-Heart® Plus.
Kill heartworm larvae in their tracks
Treats and controls roundworms and hookworm parasites
Enjoy year-round protection for your pet
---
A CHEWABLE YOUR DOG WILL ENJOY
Provide your dog with a palatable beef-flavored chewable that provides premium protection for him and savings for you.
94% of dogs enjoy the chewable tablets5
In a taste test dogs proved to have no preference between Tri-Heart® Plus and Heartgard® Plus5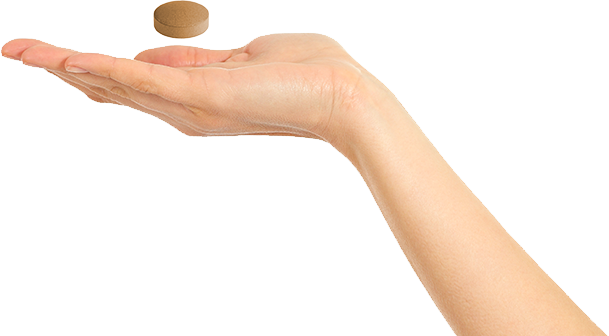 HEARTWORM PREVENTION FOR EVERY SIZE DOG
A simple and palatable monthly, chewable tablet protects by killing the larvae before they reach your dog's heart.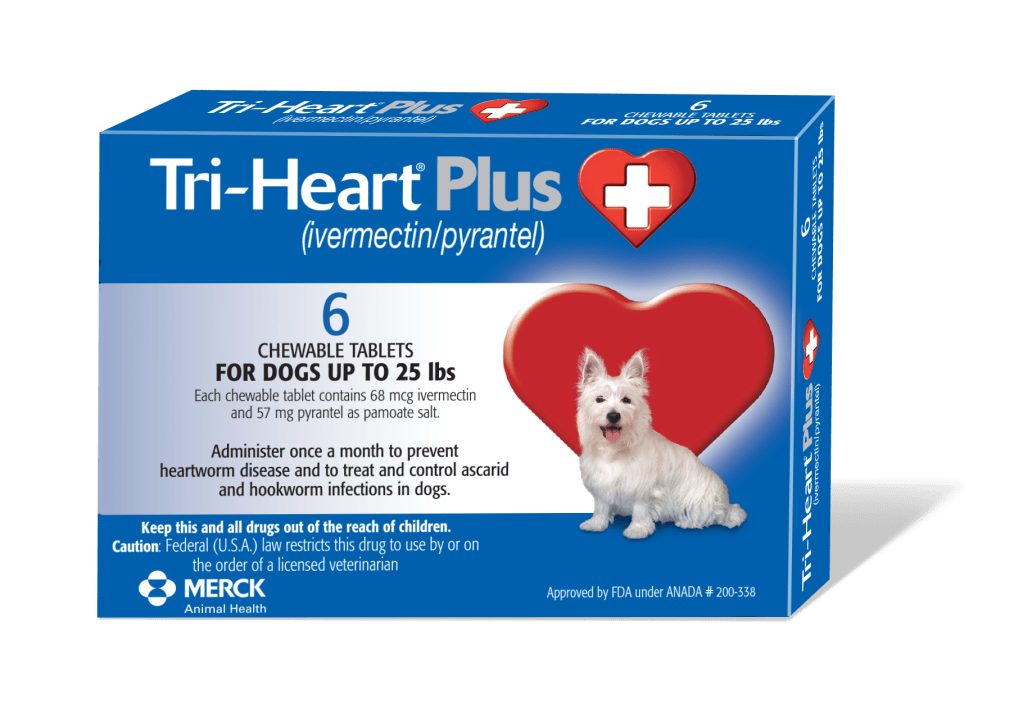 Small Dogs
1-25 Lbs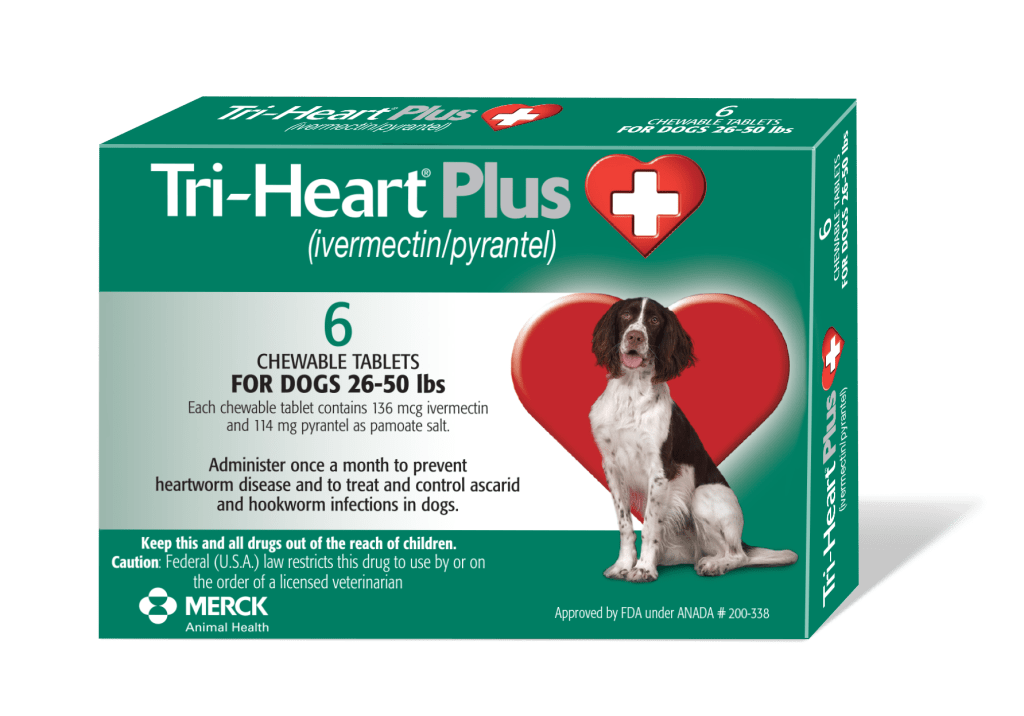 Medium Dogs
26-50 Lbs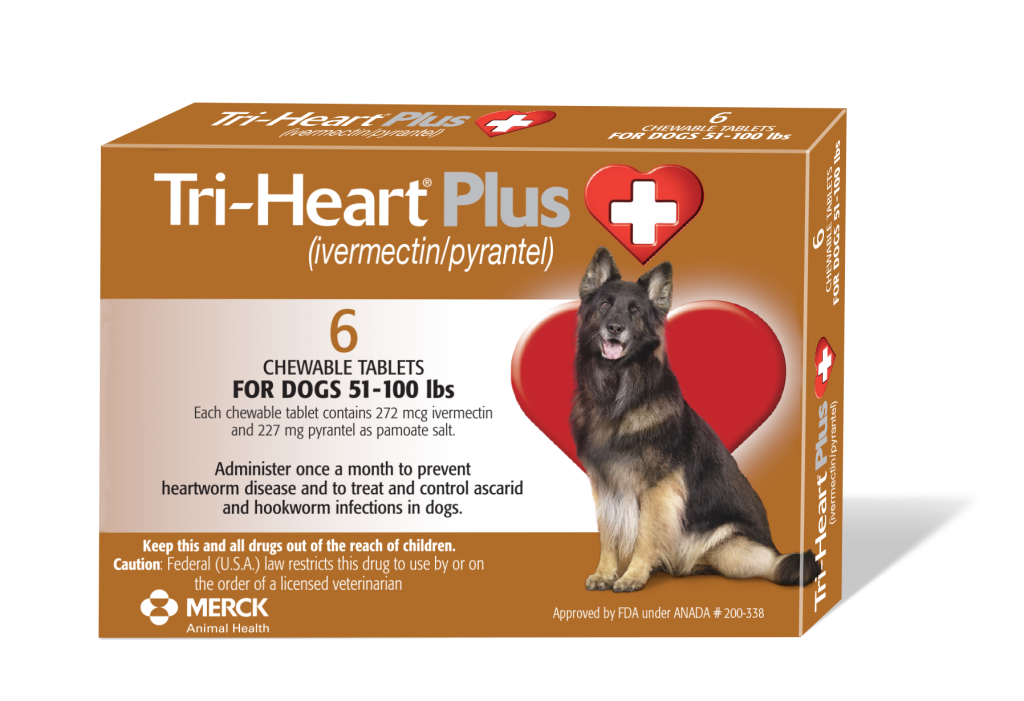 Large Dogs
51-100 Lbs
100% SATISFACTION GUARANTEE
A taste test of Tri-Heart® Plus Chewable Tablets vs. Heartgard® Plus Chewables showed that dogs have no preference. If your dog doesn't accept the flavored chewable tablet, the full purchase price of the product will be refunded.
They'll Be Protected From Heartworm Disease
Following the Tri-Heart® Plus year-round protocol and once qualified for the Guarantee, if your dog is diagnosed heartworm positive, the Tri-Heart® Plus Guarantee covers:
Your veterinarian simply contacts Merck Animal Health prior to commencing the tests. After confirming adherence to the Tri-Heart® Plus protocol and testing, your veterinary service fees will be covered by us.
As long as the dose was administered within 31 days.
With a diagnosis of heartworms, a free one-year supply of Tri-Heart® Plus will be provided.
If for any reason you are not satisfied, speak to your veterinarian or call our toll-free guarantee center at 1-800-224-5318 for replacement or refund.
Click Here for complete details.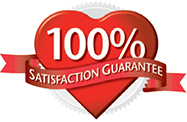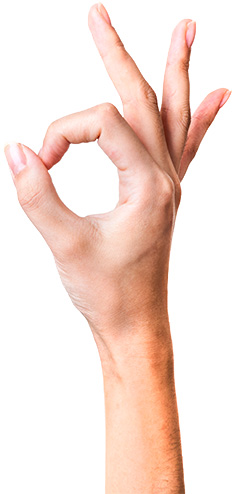 START SAVING WITH
TRI-HEART® PLUS
TODAY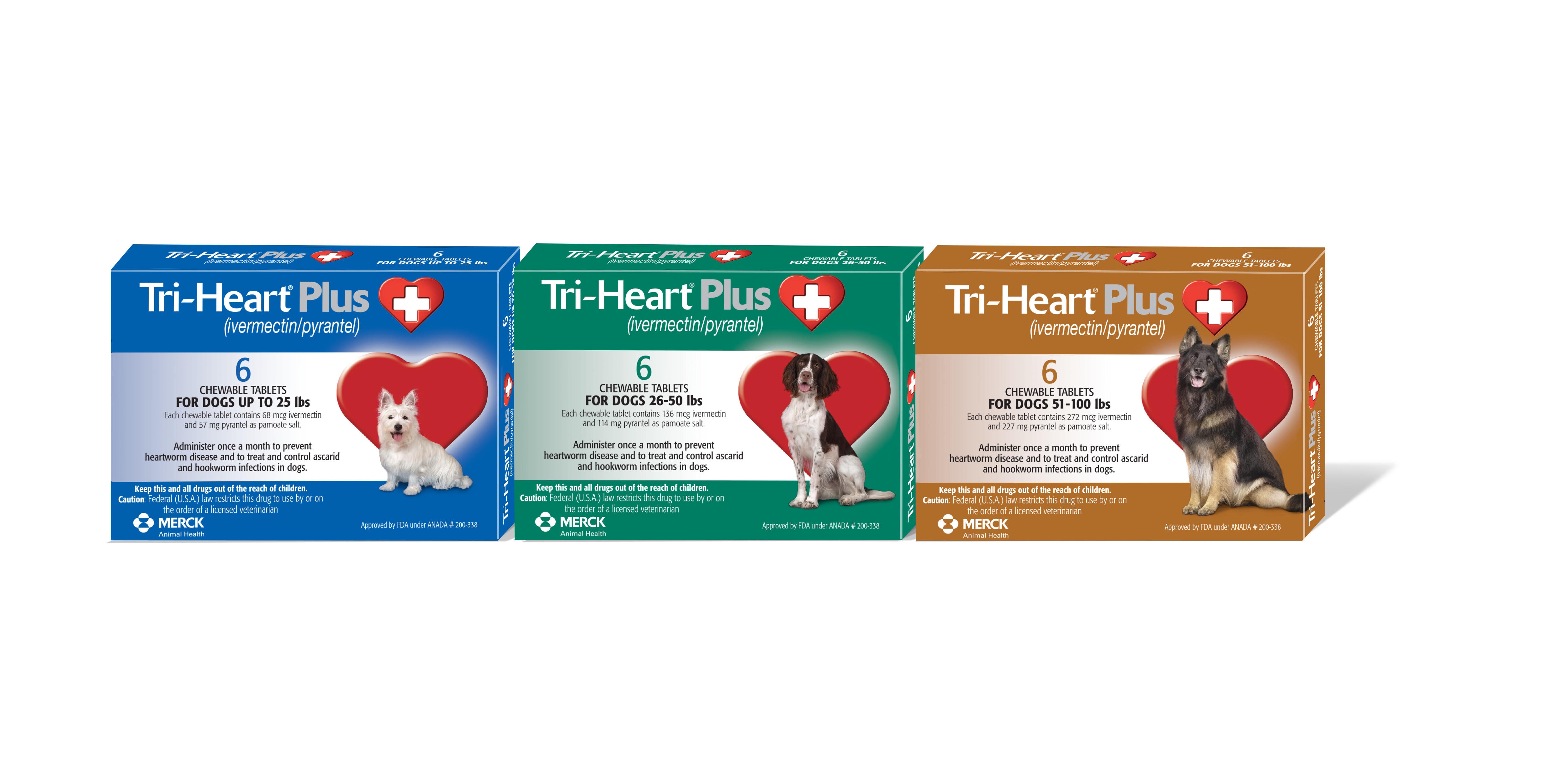 References: 1. Tri-Heart® Plus [prescribing information]. Madison, NJ: Merck Animal Health; 2014; Heartgard® Plus [prescribing information]. Duluth, GA: Boehringer Ingelheim; 2019. 2. September 2000, ANADA 200-338, Palatability of Chewable Tablets. Heska Corporation Submission 3. Average discounted price of Tri-Heart® Plus compared to Heartgard® Plus. December 2016. 4. Please refer to Tri-Heart® Plus Prescribing Information for more detail. 5. American Heartworm Society. https://www.heartwormsociety.org. Accessed May 18, 2017.

Important Safety Information: All dogs should be tested for heartworm infection before starting a preventive program. In a small percentage of ivermectin/pyrantel treated dogs, digestive and neurological side effects may occur.
HEARTGARD is a registered trademark of Boehringer Ingelheim.