JUST ONE BITE
FROM AN INFECTED MOSQUITO
IS ALL THAT IT TAKES1

HEARTWORM DISEASE IS A FATAL YEAR ROUND
RISK FOR YOUR DOG
Infected mosquitos transmit heartworms that grow and reproduce in your dog's heart and blood vessels of the lungs. Heartworms grow to be up to a foot long, and can cause severe lung disease, heart failure, organ damage and even death.

TREATING HEARTWORM CAN
COST UP TO 15X
MORE THAN 1 YEAR OF PREVENTION2
Treatment can also be dangerous.
Here's what you can expect:

CLINICAL SIGNS

Dog can exhibit sickness with coughing, distended abdomen, listlessness, weight loss and difficulty breathing1.

BLOOD TEST

To confirm the presence of heartworms.

EVALUATION

A thorough medical exam is required, including radiographs and possibly ultrasound to determine the extent of the disease.
---
HEARTWORM IS A THREAT IN ALL 50 STATES
Climate changes, family relocation and vacation travel have allowed heartworm-carrying mosquitos to expand their range3. Tri-Heart® Plus is easy to administer year-round to make sure your dog is always protected.
Heartworm growth in the U.S. from 2001 through 20224.
(Move slider to compare)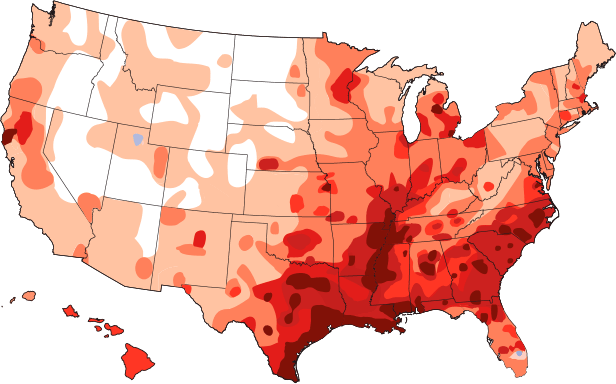 Heartworm Cases in 20014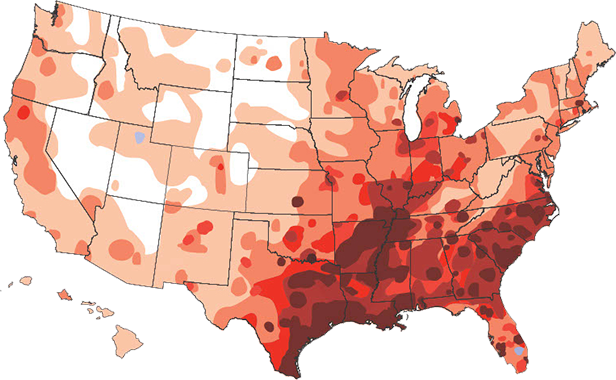 Heartworm Cases in 20224
Average number of cases per reporting clinic

< 1 Case per clinic

1-5 Cases per clinic

6-25 Cases per clinic

26-50 Case per clinic

51-99 Cases per clinic

100+ Cases per clinic
SPRING, SUMMER, FALL OR WINTER — EVERY SEASON IS
HEARTWORM SEASON
No matter what the season, products like Tri-Heart® Plus should be administered year-round without missed or late doses for effective heartworm protection.

START SAVING WITH
TRI-HEART® PLUS
TODAY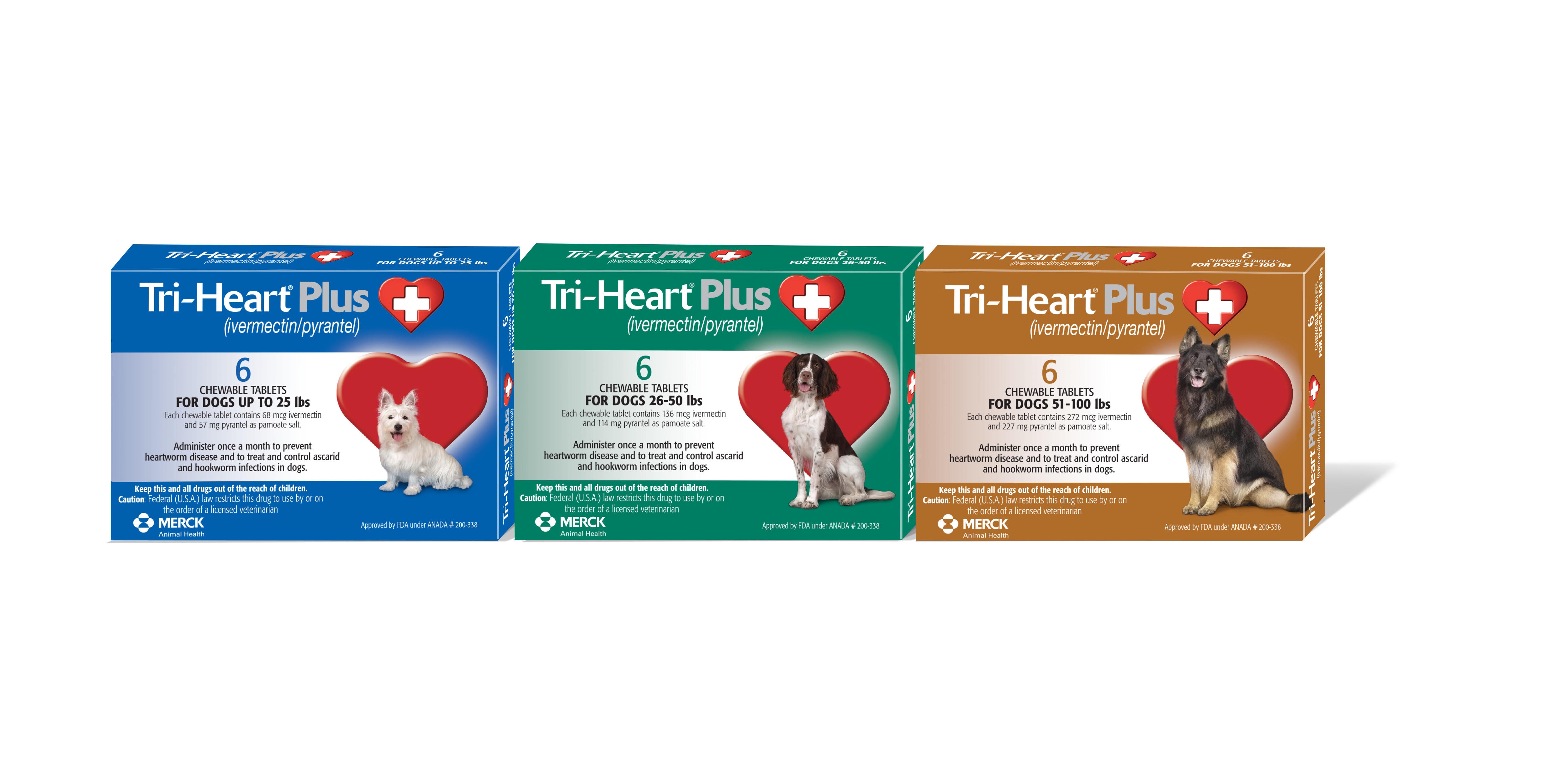 References: 1. Think 12 Resource Center. American Heartworm Society. https://heartwormsociety.org/veterinary-resources/client-education/think-12#think-12-infographics (accessed May 18, 2017). 2. Tri-Heart® Plus pricing for 40-lb dog using American Heartworm Society average heartworm treatment cost of $1200–$1800. https://www.heartwormsociety.org (accessed May 18, 2017). 3. American Heartworm Society. https://www.heartwormsociety.org (accessed May 18, 2017). 4. Heartworm Incidence Maps. American Heartworm Society. https://www.heartwormsociety.org/pet-owner-resources/incidence-maps (accessed June 29, 2023).
Important Safety Information: All dogs should be tested for heartworm infection before starting a preventive program. In a small percentage of ivermectin/pyrantel treated dogs, digestive and neurological side effects may occur.
HEARTGARD is a registered trademark of Boehringer Ingelheim.