These FAQs should answer most of your questions, but if there is something more you want to know you can always contact us for more information.
Tri-Heart® Plus flavored chewable tablets are an FDA-licensed product, indicating they are safe and effective when used as recommended on the label. All dogs should be tested for existing heartworm infection before starting treatment with Tri-Heart® Plus.
In clinical trials, many commonly used flea collars, dips, shampoos, anthelmintics (deworming medications), antibiotics, vaccines and steroid preparations have been administered with ivermectin/pyrantel in a heartworm disease prevention program. For questions about specific medications, please consult your veterinarian.
Ivermectin/pyrantel, the active ingredients in Tri-Heart® Plus, have a wide margin of safety at the recommended dose level in dogs, including pregnant females, breeding males and females, and puppies 6 weeks or older, according to the package insert.
No. Tri-Heart® Plus is labeled for use in dogs to prevent heartworm disease and not for the treatment of heartworm infections. The package insert contains this precautionary statement: "Infected dogs must be treated to remove adult heartworms and microfilariae before initiating a program with Tri-Heart® Plus flavored chewable tablets."
No. Tri-Heart® Plus is not approved for use in cats.
Tri-Heart® Plus flavored chewable tablets can be obtained only by prescription and are available from your veterinarian.
The American Heartworm Society (AHS) is an excellent source of information for both pet owners and veterinarians. Please visit heartwormsociety.org for further details.
---
START SAVING WITH
TRI-HEART® PLUS
TODAY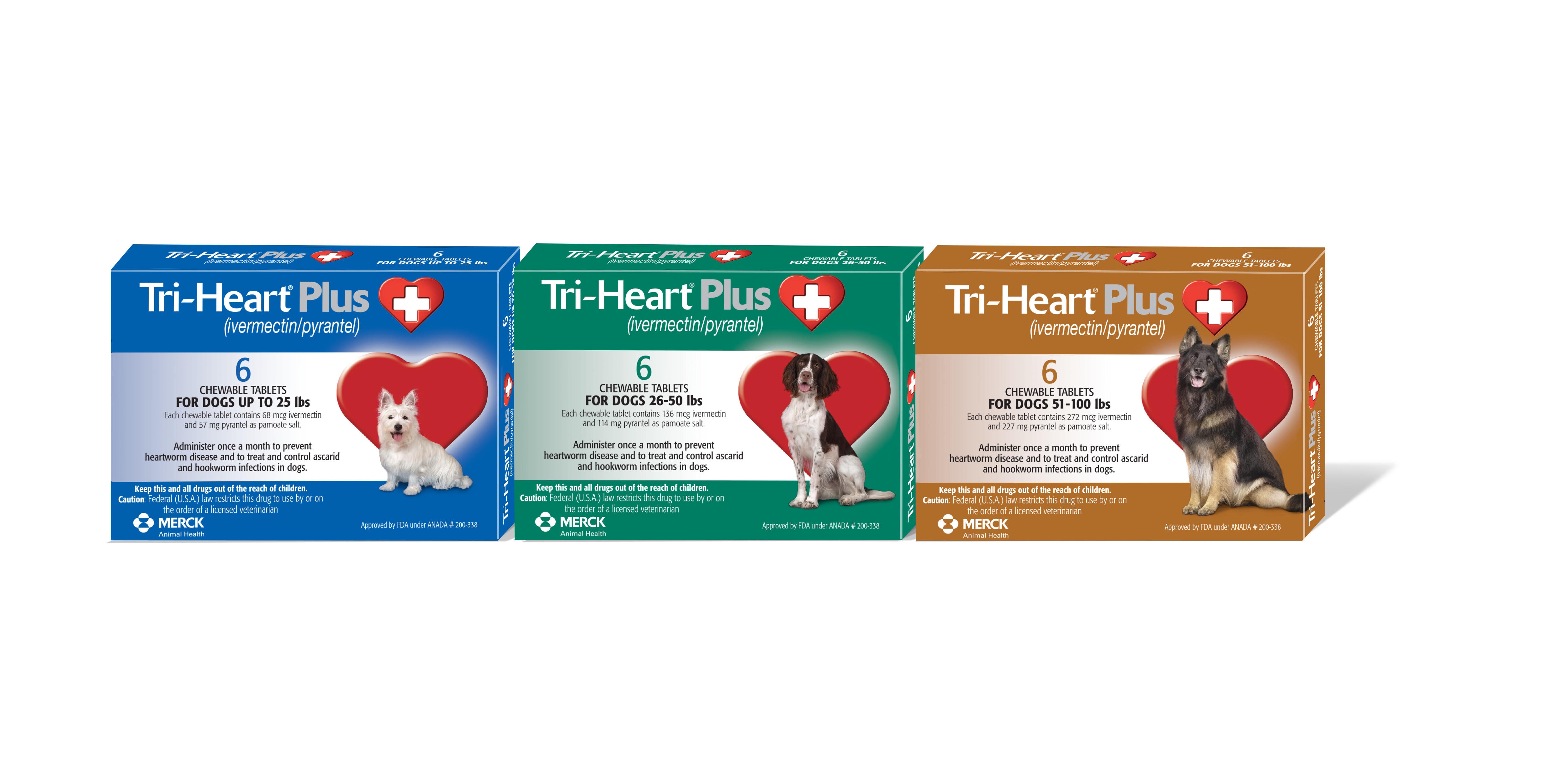 All dogs should be tested for heartworm infection before starting a preventive program. In a small percentage of ivermectin/pyrantel treated dogs, digestive and neurological side effects may occur.
HEARTGARD is a registered trademark of Boehringer Ingelheim.